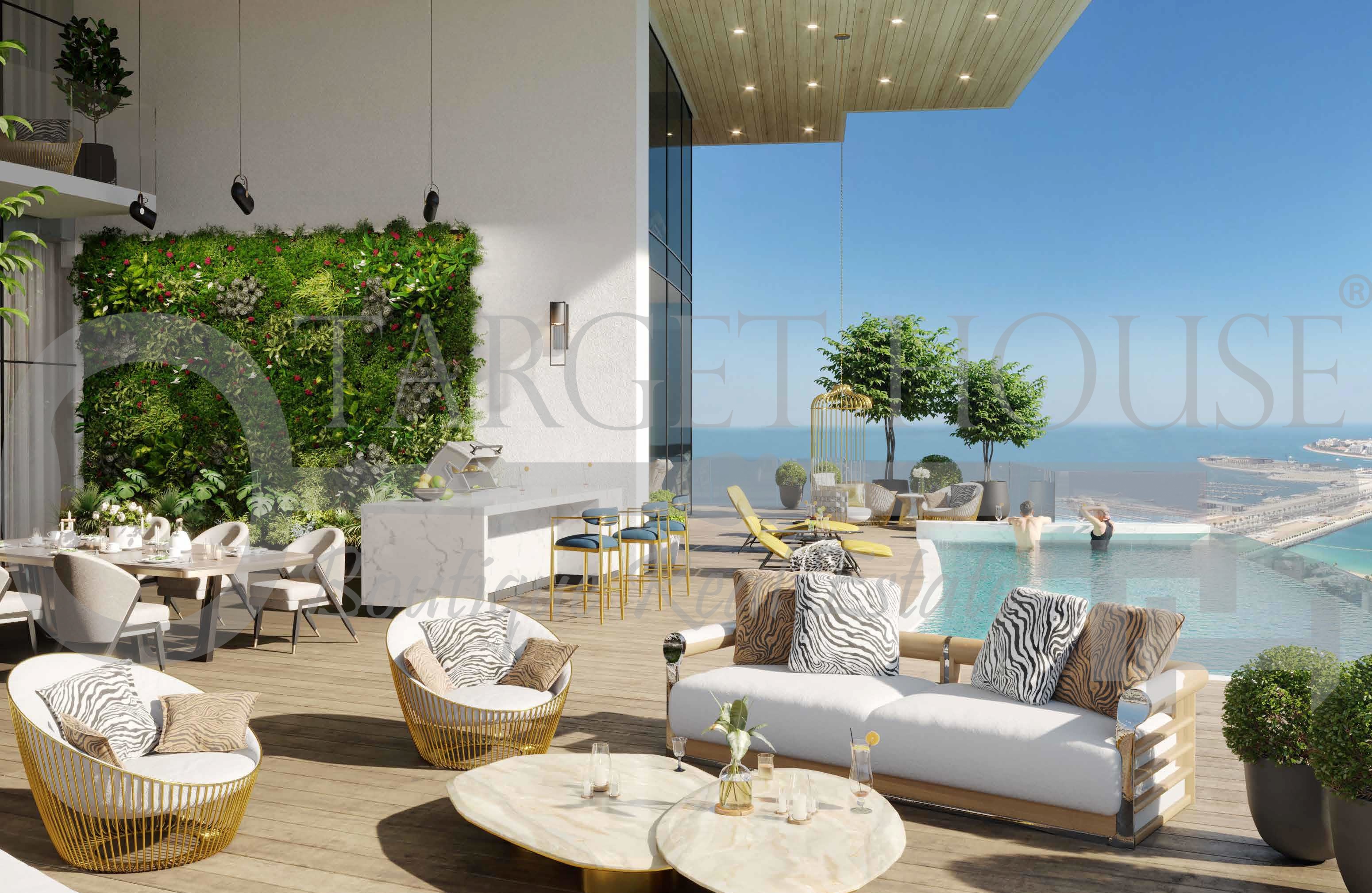 Luxury apartments by Cavalli Dubai
In the most famous city of the Emirates and the one with a dizzying development, characterized by comfort, modernity and a very wide choice, we offer various apartments in different skyscrapers located from the Dubai marina to the center… depending on your needs. From the pied-a-terre to the most prestigious penthouse ... we have everything you need.
The Cavalli Tower can prove to be the Top for investment or property to live; its fine finishes, the sea view are the best you could wish for. Gyms, swimming pools, conciergerie, meeting rooms, personal chefs, personal drivers, are just some of the services we offer in the splendid proposed properties.
For more information and/or to arrange an on-site visit, call 031 3384941 or write to the email info@targethouse.it. The announcements on the site are for informational and advertising purposes only. All the data contained therein (by way of example, price, location, square footage of the properties, etc...) are merely indicative and are not the subject of a binding contractual proposal.  
Classe energetica:
I.P.E.